Our Core Values
Honesty. Transparency. Doing the Right Thing. Quality. Communication.
Headquartered in St. Louis, MO, we support hundreds of clients nationwide. We are committed to our core values and bringing our clients an excellent recruiting experience. We have heard of the horror stories with other firms and by sticking to our core values, it has made it easy to be successful.
How Far We've Come:
The story of FullCircle is a testament to our founder Dan Greiner's frustration with the traditional recruiting industry. Tired of the same old approach, he saw a need for change. Instead of blindly pushing candidates, Dan believed in finding the right fit for both clients and candidates.
Starting out in a small room, Dan partnered with Bill Kreutzman (COO) to build FullCircle from the ground up. Through countless hours in coffee shops and coworking spaces, we've grown into a passionate team of over 15 individuals, serving more than 500 clients nationwide. Our dedication has earned us a spot among the top-10 recruiting firms in St. Louis for three years running. We continue to invest in strategies and solutions, always striving to provide the easiest and most transparent experience for our valued clients.
At FullCircle, we're proud of how far we've come and excited for what lies ahead.
How Far We've Come
In 2016 the company was founded by Dan Greiner as working with recruiting firms was a nightmare. Coming from corporate, he was able to see that almost every firm was the same. They were throwing candidates at the wall to see if one of them would stick just to get a placement and even became pushy whenever a candidate wasn't a fit.
Not us. Our motto is – if it is not a fit, find another one. The client calls the shots as they need the best people in place to grow their business. Dan realized this and went off on his own working in the back room of a manufacturing building his friend owned. From there he brought on Bill Kreutzman (COO) to assist with day-to-day recruiting efforts as they continued to grow.
Grinding it out in coffee shops and coworking spaces over the years, the team has now grown to over 15 people who have supported over 500 clients nationwide. The company has been ranked in the top-10 recruiting firms based in St. Louis on hiring volume the last three years.
FullCircle continues to reinvest in strategy and solutions to better serve their clients to create the easiest and most transparent experience possible.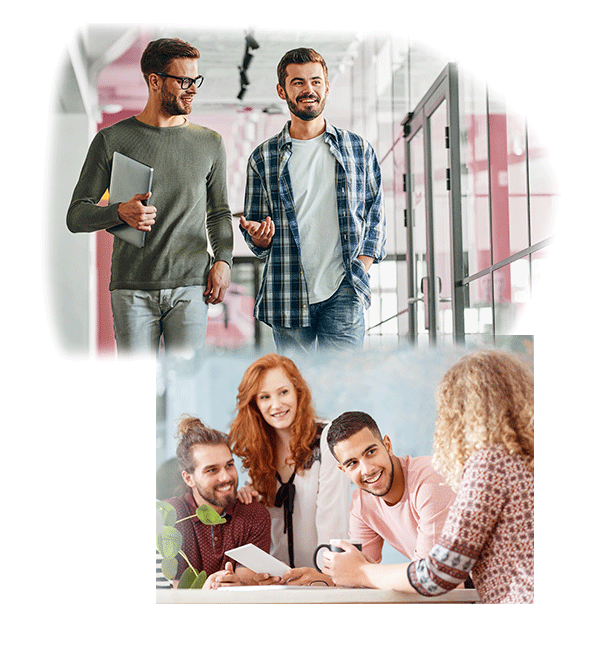 Dan's passion and unique business strategies have made FullCircle Placements stand out. He constantly seeks improvement and exceeds client expectations. Outside of work, he enjoys golf and cherishes time with his wife and five children.
Dan's commitment to family and business showcases his exceptional work ethic and leadership skills.
Dan's passion for implementing effective business strategies and unique ideas has helped him create a company that stands out from the competition. He is constantly exploring new ways to improve his team's performance and exceed client expectations. This dedication to excellence has been a driving force behind FullCircle Placements' success.
Aside from his professional pursuits, Dan is an avid golfer who enjoys the challenge of competitive play. He also values spending quality time with his wife and five children, and takes an active role in their lives and interests. Dan's commitment to both his family and his business is a testament to his strong work ethic and leadership skills.
Want Data on Salary Comps?
Receive monthly data newsletters on salary comps across the U.S for the following industries: HR, Finance, Accounting, Legal and Marketing and more.